Introduction of new type resin blank material for cutting process
「There is limitation of blank material for cutting process provided by material manufacturer. For technician of product development, blank material with mass production potential will be more desired. 」It is the strong demand of customer.
Our advantage of IMP processing method lies in the control of pore. Blank material for cutting process produced by this method have advantage to correspond by relatively small scale production during injection molding. Therefore , we can provide low price blank material with short lead time and suitable for small scale production, which is also pore-free and has no stack interface.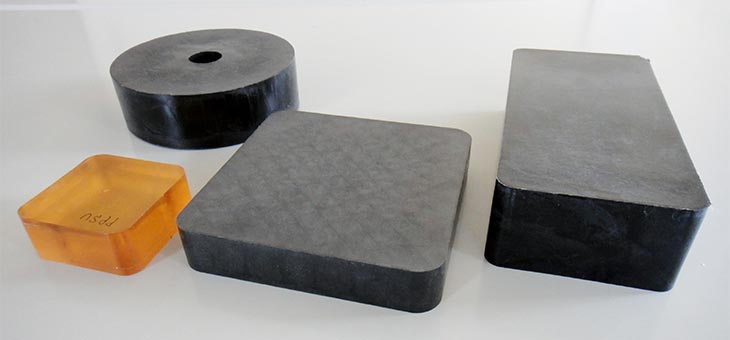 All below troubles related to this kind of blank material for cutting could be settled.

Material for cutting that you want. was unavailable from your supplier
You want to buy blank with special filling material
You are looking for colored resin
You expect to correspond with short lead time
The less usage amount the better
once, you tried injection molding ,but fail because of bubbles
once, you tried stack molding ,but fail because of insufficient intensity of stack interface
Please read reference information from customer who entrustus to produce
Production records of history
Production condition
Specialized material of injection molding
Materials in resin manufacturer's catalogue. Or material qualified with resin basic data.
thermoplastic resin
Both hard and soft material are acceptable
Special material like fluoride and PVC are not allowed to use
Matters need attention of developer
Our cutting material is produced by injection compression molding. Although the technology is the same with cutting material (extrusion molding product ) in the past. But injection molding product has a relatively intense surface layer called Skin Layer.
The surface layer will be removed during cutting process, and the core layer will be used for production. Therefore, compare with the original injection molding parts, the intensity of cutting part will show a slight declining tendency.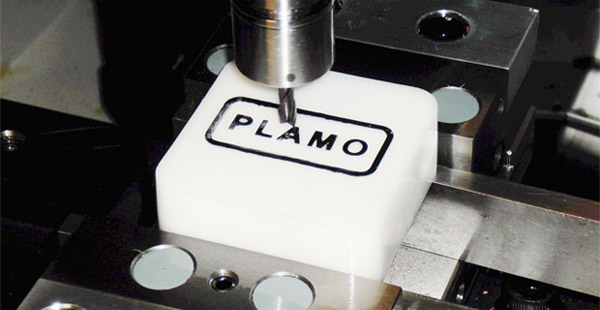 Order bulk material for cutting
Material specified by customer will be produced and sold as bulk blank material over 25kg
Producible material range from normal engineering plastic like PP and PE to super engineering plastic like PEEK and PPS.
Additives is applicable to all material.
Product output quantity will be different due to material nature, molding condition and anneal temperature.
(After the second time production, output quantity will increase because the production conditions are confirmed )
Bulk mold series we are offering now
70mm×70mm×25mmt
150mm×150mm×10mm~40mmt Variable corresponding
100mm×205mm×10mm~55mmt Variable corresponding
【Please provide below information when order cutting material 】
Basic information of material (Resin raw material, additives variety and quality )
minimum size of the bulk material (product size of cutting process need to take into consideration )(Adjustment will be made according to situation )
Resin temperature .mold temperature (Please cooperate in order to confirm molding condition as early as possible )
Anneal temperature (if related information could be achieved )
Quality needed
Material free offer/ Purchase by us
Expected delivery time
※ If you provide the size information of material with fiber additive (glass, carbon), the size need to be limited.
【When ordering cutting material ,please make sure you notice below matters 】
Point 1
Although our bulk material has thermo plasticity, stress crack or uncontrollable pore could be happened. It's only for pilot run, please understand.
Point 2
Our bulk materials is made by injection molding technique, although we apply inner stress that will not hinder the cutting process, but stress by no means equals zero. Please pay more attention of this matter during cutting process.
If you want to order, please click the button on the bottom to fill in purchase information, or contact us directly.
Heartfelt voice from customer
IMP bulk material injection process
Quality management method
We apply nondestructive examination method (X-RAY CT) to manage quality of bulk material production, during which inner pore and crack are inevitable.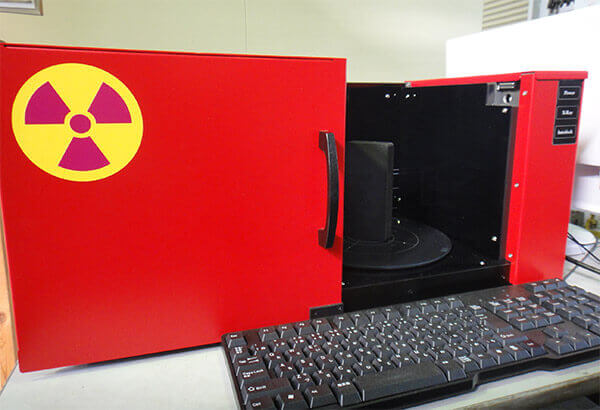 Produced by RF Company X-ray CT equipment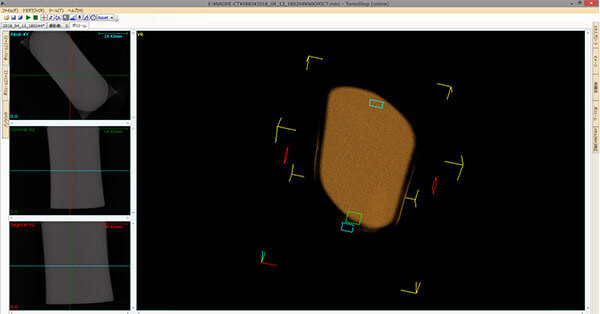 Provide nondestructive examination and internal defect free product